Building a perfect coil will make vapers who love DIY atomizers satisfy and joyful. When building vape coils, some beginners may find there is a coil with larger space then normal contact coil (or compressed coil).
Therefore, what are those coils? We call it as spaced coil. Both spaced coils and contact coils are common of coil. How to choose spaced coils and contact coils?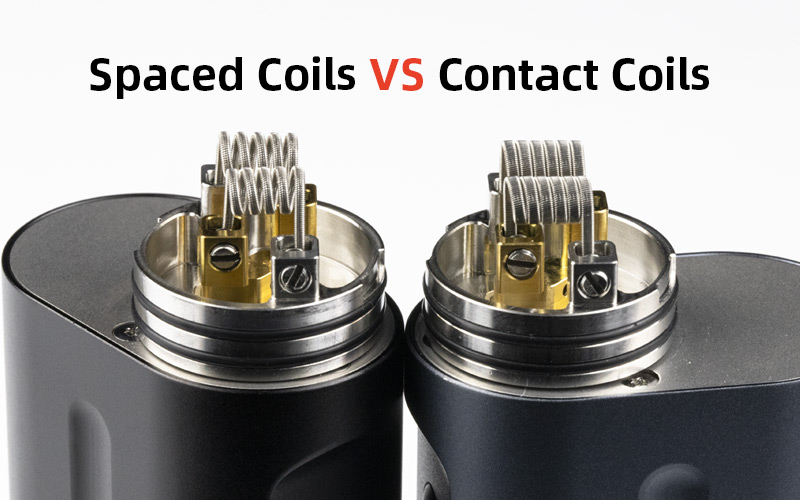 Comparison between Spaced and Contact Coil
1. Space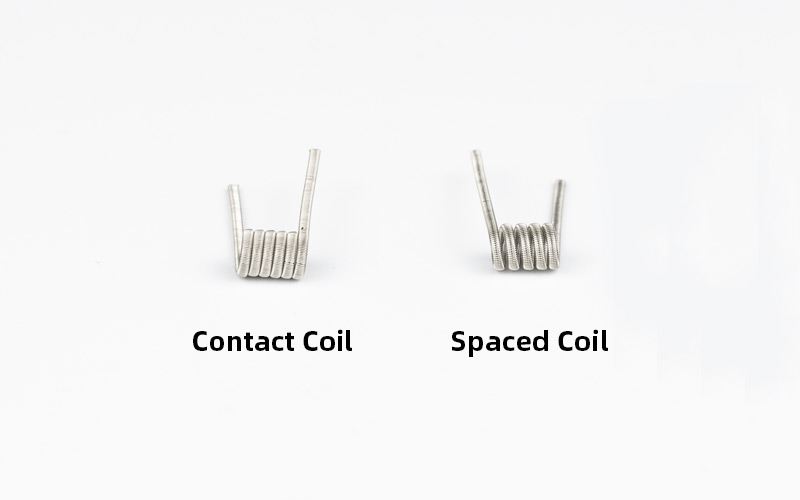 When the spaced and contact coil is the same resistance, spaced coil has larger space and horizontal space then contact coil. So the compatibility for a vape tank may not as good as the compressed coil. It is even difficult to install a standard spaced coil into a on drippers with small space.
2. Heating Speed
The heating speed of spaced coil is slower than contact coil due to the spacing. The two wraps in the middle of contact coils will heat up very quickly due to mutual heating. When heating the coil, the heat is diffused from the inner ring to the outside. In turn, contact coils heat faster and has strong power then spaced coils under the same power.
The heating speed of contact coils is concentrated in the middle position, so it is easier to burn vape cotton when power is slightly too high. On the contrary, each wrap of spaced coils is same in heating speed. Wick won't burn directly in slightly higher power.
3. Difficulty to Build Coils
The spaced coil will be simpler to build. Only wind the heating wire on the Coil Winding Rod, squeeze it inward, and then stretch it. After repeating two or three times, a perfect spaced coil is built.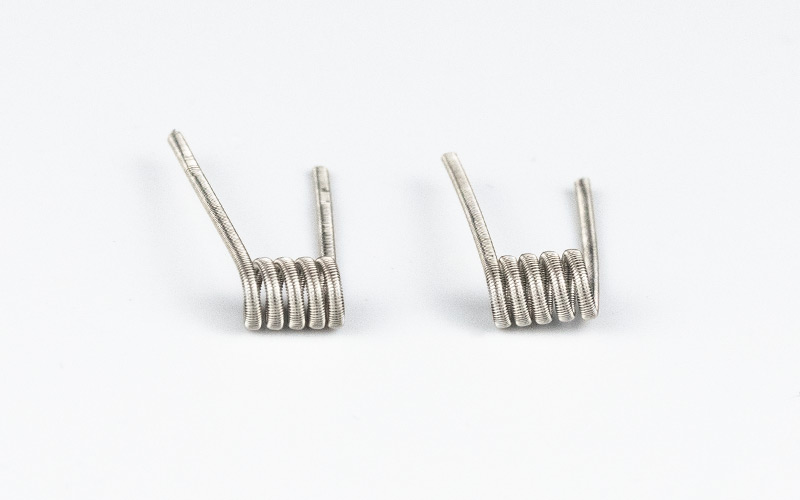 For beginners who want to build contact coils only by a coil winding rod, however, it will be much difficult to build without coiling jig kit. The touching coils may have uneven spacing and they cannot be adjusted by heating wires.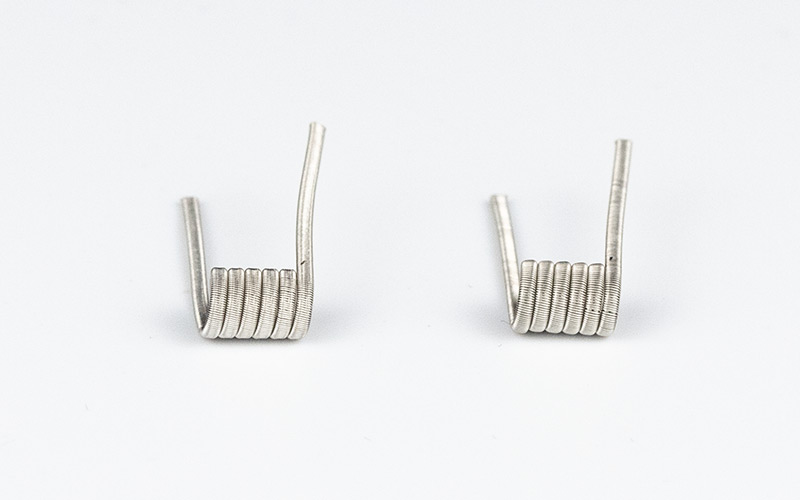 4. Resistance
The resistance of heating wire is only related to the length under the same material and specification. The resistance difference between spaced coil and contact coil is negligible.
5. Vapor Cloud
Because the heating speed of spaced coils is slower than contact coil under the same power, the vapor burst of speed is also slower. In order to produce denser vapor of spaced coil, you need to heat in higher power.
Of course, it doesn't mean spaced coils cannot stack up against contact coils in vapor production. Meanwhile, spaced coils perforce greater in high power than contact coils. Contact coils burnt the center out of the contact coils easily under high power.
6. Spitback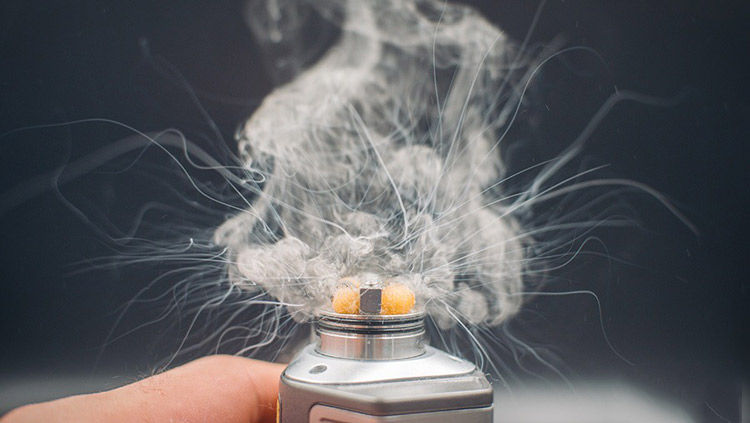 Spit back is normal in vaping. Compared to contact coils, spaced coil will occur spitback more. Because spaced coils have larger spacing, it will splash out when heating. On the other side, the contact coils can block the spitback.
7. Flavor Chasing
No matter spaced coils or contact coils, the flavor depends on the e-juices and atomizers. Meanwhile, wattage and heating wire material also effect the flavors.
Verdict
Spaced Coils
Pros:
Heating evenly and won't burn the wick easily
Work better in TC mode
Provide slightly higher levels of resistance
Cons:
More spitback
Contact Coils
Pros:
Concentrated heating
More concentrated taste
Easy to build
Less spitback
Cons:
Easier to burn the wick
Wanna know more about it? Visit Hellvape Official Youtube channel or click the following video: