If asks you to list the best 3 RDAs, the Dead Rabbit RDA may be on the list of many people. Dead Rabbit RDA, designed by Hellvape X Heathen (USA), is one of the most popular rebuildable drip atomizer since its release. Due the classic 'Rabbit Ear' build deck, it makes coil installation easier for both beginners and advanced DIY vapers.
Dead Rabbit RDA is the first collaboration of Hellvape and Heathen, which comes with slide in top coil deck takes the guesswork out of pre-cutting your coil leads. Based on the original one, Dead Rabbit V2 RDA upgrades some features according to the feedback from customers who use version 1.
So what's the differences between them? Let's have a look.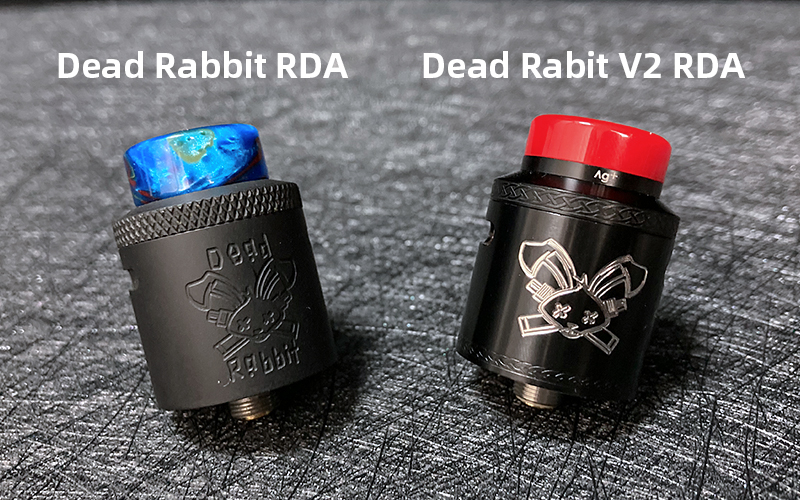 Dimension
Both Dead Rabbit V1 and V2 feature 24mm diameter with large build space and fit almost vape mods perfectly. But they are different in height: V1 is 32.7mm and V2 is 32.5mm (510 thread not included).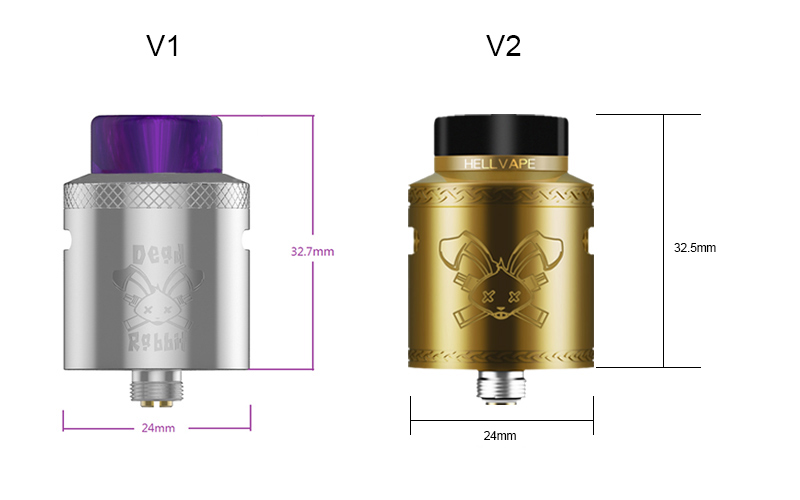 Drip Tips
Both of Dead Rabbit RDA V1 and V2 come with 810 drip and included a 510 adapter. V1 is 810 colorful resin Drip tip.
For V2, the drip tip is upgraded to Hellvape's new Ag+ anti-bacterial drip tip. Argentum comes with highly catalytic ability due to its chemical structure. Highly oxidized silver has strong potential will generate stom oxyge which has strong oxidizing properties to kill bacteria. Ah+ is widely used in medicine.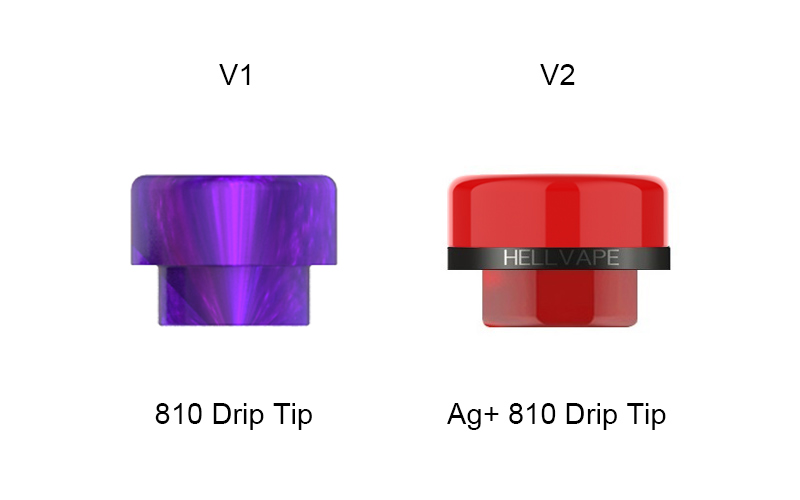 Top Cap
The top cap of Dead Rabbit RDA features rhombus knurled grip, which makes airflow adjustment easily.
The top cop of Dead Rabbit V2 RDA, however, applies the knurled grip from Celtic Knots. That is because Heathen is from Ireland. Actually, the element of Celtic Knots also decorates on the V1 package.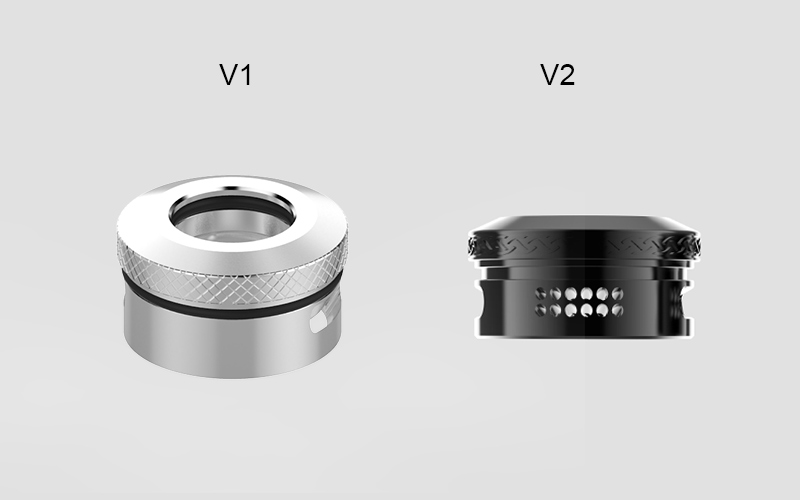 'Rabbit Ear' Build Deck
The 'Rabbit Ear' deck is the specific features for Dead Rabbit series. It uses a four post and slide in top coil deck makes coil building easily: just set coil in the middle and can snip off any excess wire. Besides, Dead Rabbit RDA supports both slotted and hex head post screw.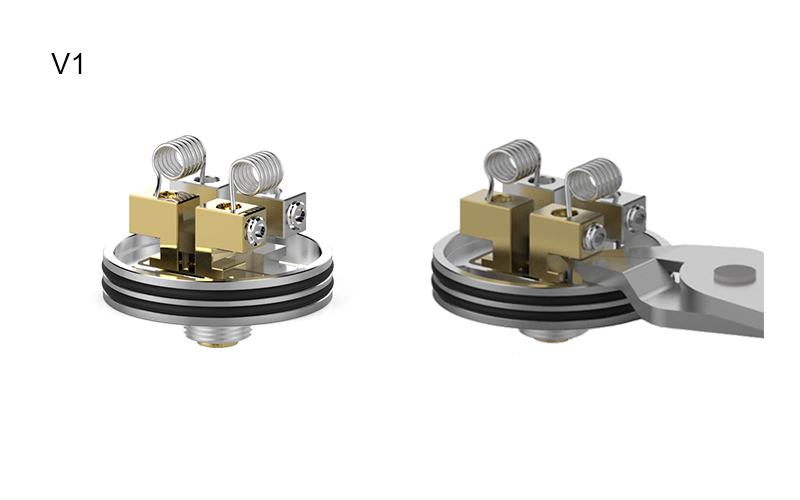 Dead Rabbit V2 RDA upgrades and improves the 'Rabbit Ear' deck design, which looks like raised rabbit ears. It provides larger space to snip coil leg and fit almost pliers. And the increased depth juice well is designed for maximum leak resistance.
And you can see the image below, there has a barrel lock helps to direct airflow to the center of your coils.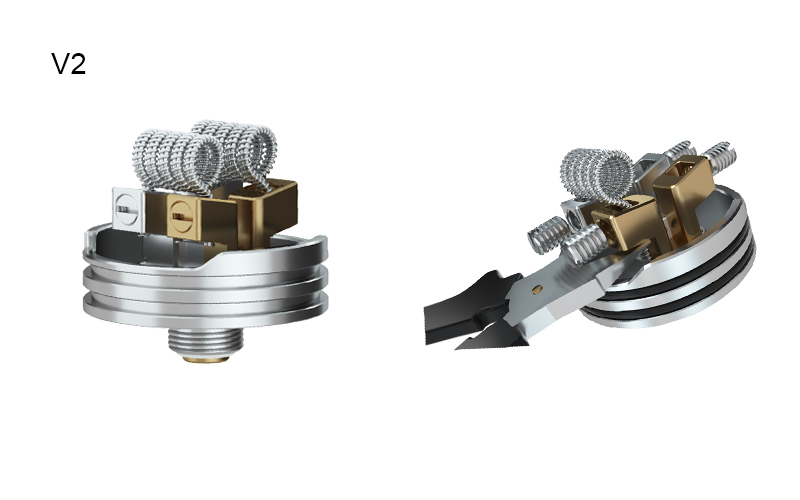 Airflow System
Dead Rabbit RDA V1 features an adjustable top side diagonal airflow, which helps to delivery air to hit coil and focus on flavor. The air is forced in at an angle, rather than just being sucked in from the sides.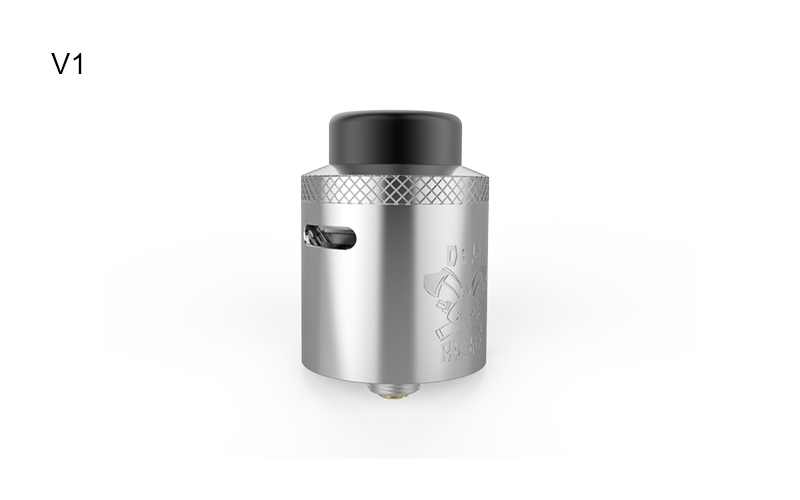 Dead Rabbit RDA V2 upgrades the original one to dual airflow system: top side diagonal airflow and honeycomb airflow. The top side diagonal airflow is similar to the V1. For the honeycomb airflow, there are 12 air holes side-by-side.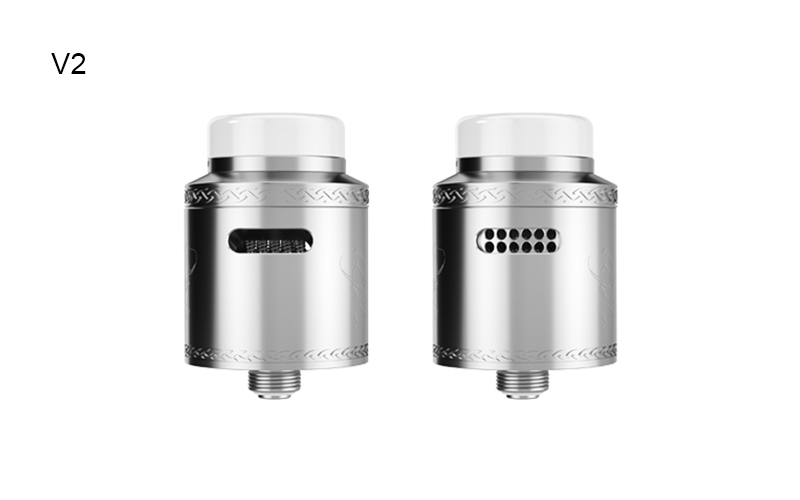 Here in following are some specifications for Dead Rabbit RDA and Dead Rabbit V2 RDA:
| | | |
| --- | --- | --- |
| Specs | Dead Rabbit RDA | Dead Rabbit V2 RDA |
| Diameter | 24mm | 24mm |
| Height | 37.95mm | 37.35mm |
| Coil Configuration | Both single coil or dual coils | Both single coil or dual coils |
| Build Deck | Rabbit Ear deck | Upgraded raised Rabbit Ear deck |
| Airflow System | Top side diagonal airflow | Top side diagonal and honeycomb airflow |
| Drip Tip | Resion 810 drip tip | Ag+ anti-bacteria 810 drip tip |
If you are interesting to build coil on Dead Rabbit V2 RDA, check our Official Hellvape Youtube channel. And here we will show you how to build dual coils and quad coils on it!