Dead Rabbit Atomizers are the one of most popular vaping products in the market, including rebuildable tank atomizers and rebuildable drip atomizers. They are the collaboration of Hellvape and Heathen. Dead Rabbit RTA series are famous with its unique 'Rabbit Ear' build deck design and supports both single and dual coil configurations.
In 2020, Hellvape released Dead Rabbit V2 RTA. But what are the differences between then? We will show you the differences in this article.
'Rabbit Ear' Build Deck
The unique 'Rabbit Ear' build deck is the characteristic design of Dead Rabbit vape atomizer, which was designed to install coils and cut coil legs with ease.
For the Dead Rabbit RTA, there is a T style deck with four post holes. Post screws fasten to the flat side of the coil lead and you do not need to pre-cut your coil leads, as there is ample room to fit your wire cutters. When it was released, Dead Rabbit RTA Atomizer brought a new era for RTA!
Compared to version one, Dead Rabbit V2 RTA upgraded the deck to Y style 'Rabbit Ear'. Because of the raised angle, coil installation and coil legs cutting on Dead Rabbit V2 are easier than Dead Rabbit RTA.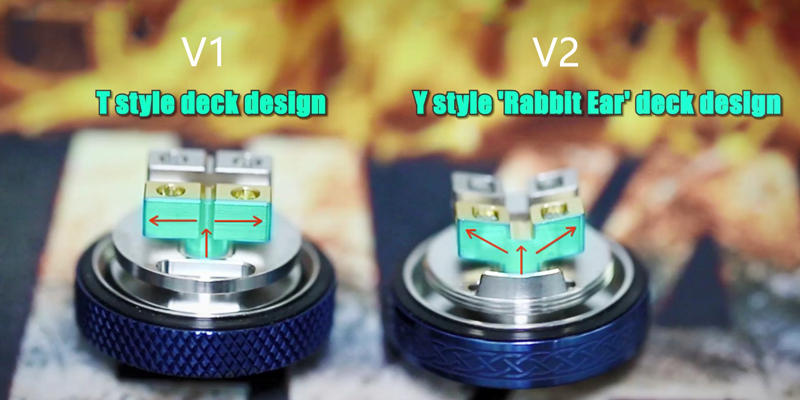 Besides, the square post holes on V2 are larger than the circle post holes on V1. Dead Rabbit RTA V2 supports thicker coils.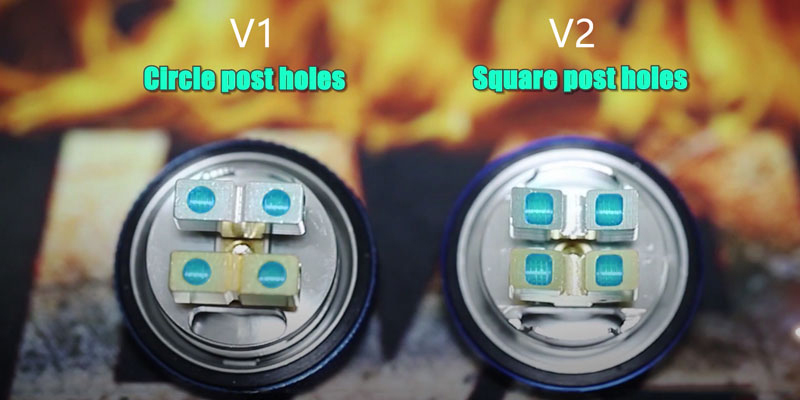 E-liquid Capacity
Hellvape Dead Rabbit V2 and Dead Rabbit RTA have large 5ml and 4.5ml e-juice capacity separately, satisfying you daily needed. Actually, there is no big difference between them. However, how to choose the capacity all depends on your vaping frequency.
Due to the TPD, both of them have 2ml e-liquid capacity with straight glass tube.
Airflow System
The airflow of V1 and V2 are both located at the top the RTA and consists of two wide airflow slots. Airflow slots are slanted downward with a focus on flavor, which is also without leakage.
Dead Rabbit V2 RTA, however, upgraded the inner airflow hole: it has honeycomb airflow instead of diagonal airflow. There are 18 air holes side-to-side, which delivery precise air to coil for greater vaping flavors.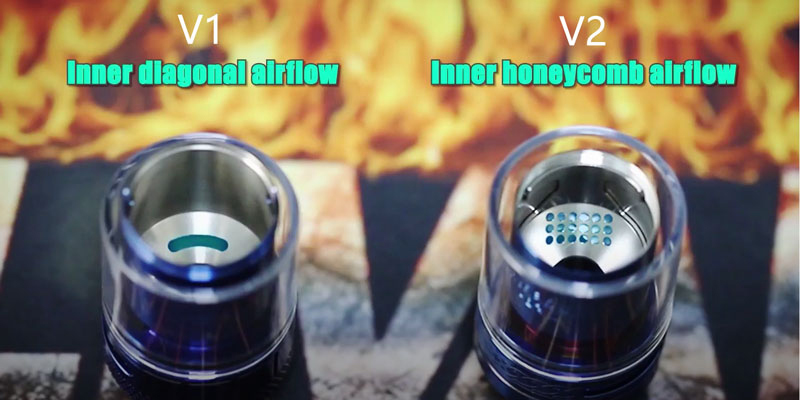 E-liquid Filling System
Dead Rabbit V2 RTA support push style refiling system that just push the top cap and refill e-juice. It makes refilling easily and will save times.
Compared to V2, Dead Rabbit RTA V1 supports rotating style refilling system. Rotate the top cap to refill, then rotate the top cap back.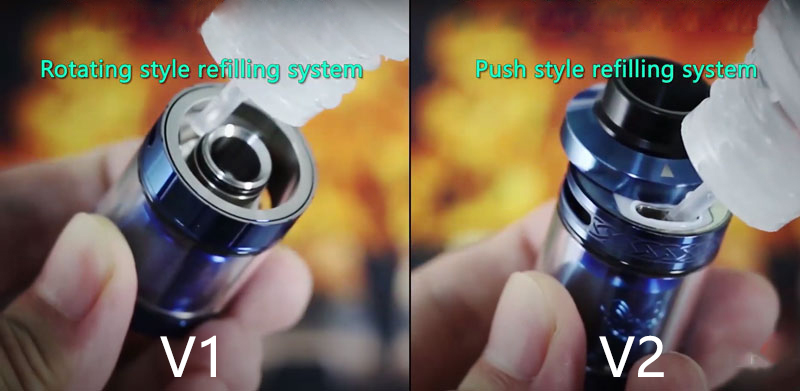 What kind of refilling system you prefer?
PC Thermal Insulation Plate
Have you tried atomizers getting heat after vaping? PC Thermal Insulation Plate is the new design for Dead Rabbit V2 RTA, which is to insulate mod from heat and prevent it from being scratched.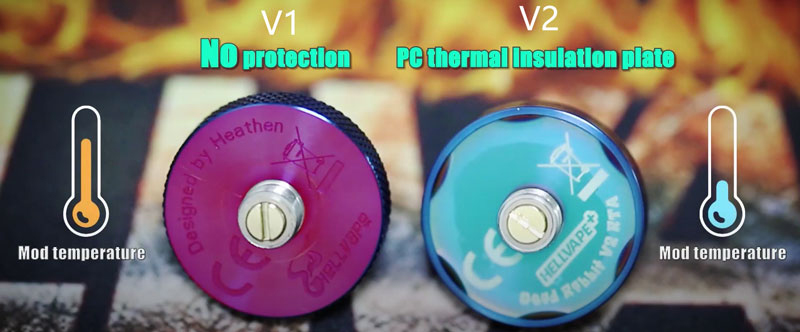 If you prefer to watch video, Hellvape had made a versus video between Dead Rabbit V1 and V1 RTA. Subscribe Official Hellvape on Youtube to learn more about our new product!