Arez 120 Mod is the first variable voltage (VW) box mod by Hellvape, which is designed as a UNIBODY mod with compact size and high quality. Powered by single battery, the maximum output power reaches to 120W, offering you powerful vaping experience. It is constructed from aluminum alloy and stainless steel with long life and strength.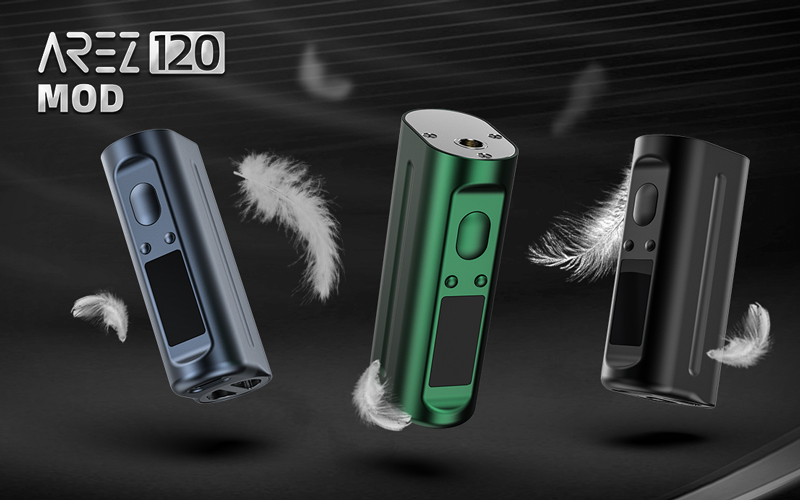 A Unibody Mod
Arez 120 Vape Mod utilizes the UNIBODY technology that is engraved by CNC machine from a single block of metal. The CNC machine provide highly accurate movements to give vapers perfect details and comfortable hand feeling.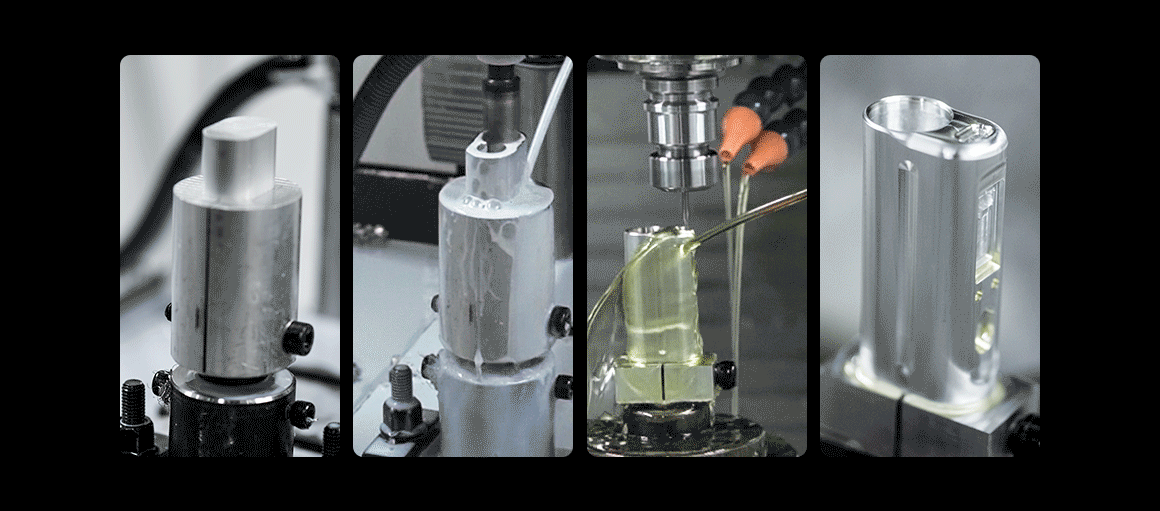 After several exquisite processes, all Hellvape wants to present to Hellvapers is a lighter and thinner, solider and more durable vape box mod. Due to the advanced technology, Arez 120 Mod has none structural cracks. It is exquisite workmanship with 2 precision polishing and 0.1-0.3mm superfine glass sandblasting.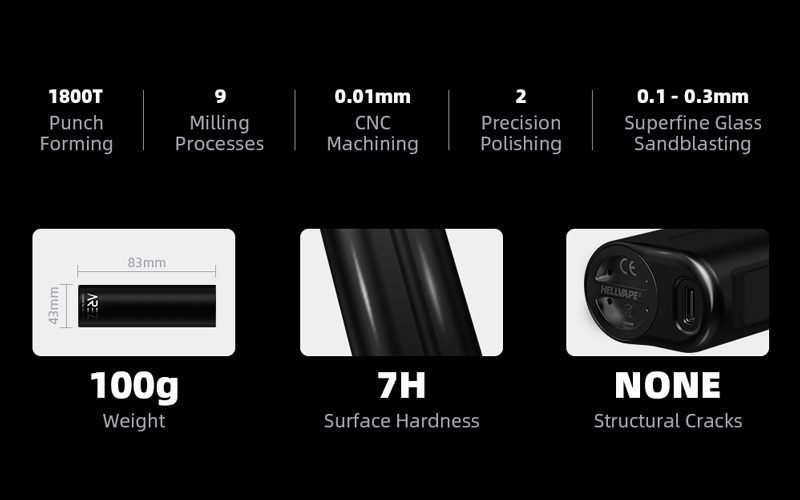 Exploded View
Lightweight and Portable Size
Measured 83mm by 43mm by 26mm, Arez 120 Mod has a tiny size, whose dimension is similar to box mods powered by single 18650 battery. It is Meanwhile, Arez 120 Mod is ONLY 100g and the thinnest is only 0.8mm.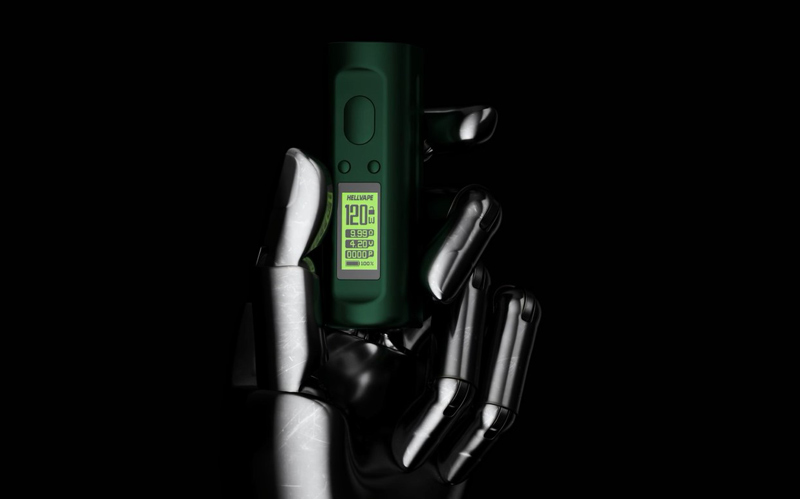 Battery & Charging
Powered by single 21700, 20700 or 18650 (with 18650 adapter included) battery, Arez 120 Mod supports power range from 5W to 120W.
If choosing the 18650 battery, the max output power can be reached to 80W; for 20700 battery, it can be reached to 100W; for 21700 battery, it can be reached to 120W.
It accepts Type-C for fast charging with 2A output current.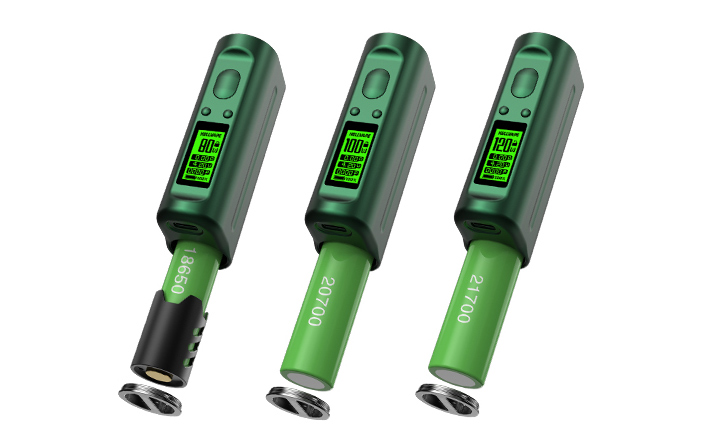 Friendly User Interface - Less is More
The 0.96inch display screen shows more vaping information to you, including output wattage, tank resistance, output voltage, puff account and battery capacity. Arez 120 vape mod is designed to be more friendly and simple.
There are 7 colors background available and just press the "+" and "-" button at the same time to choose what you like.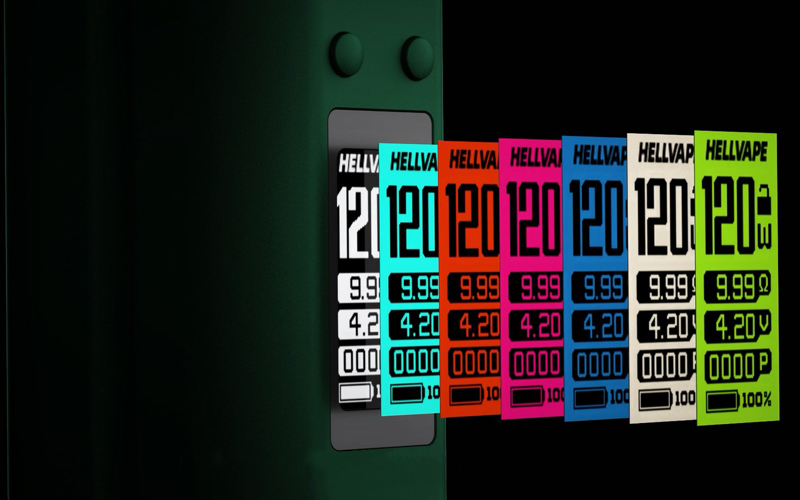 Colors
There are 3 colors for option: Gun Metal, Matte Black and Blackish Green.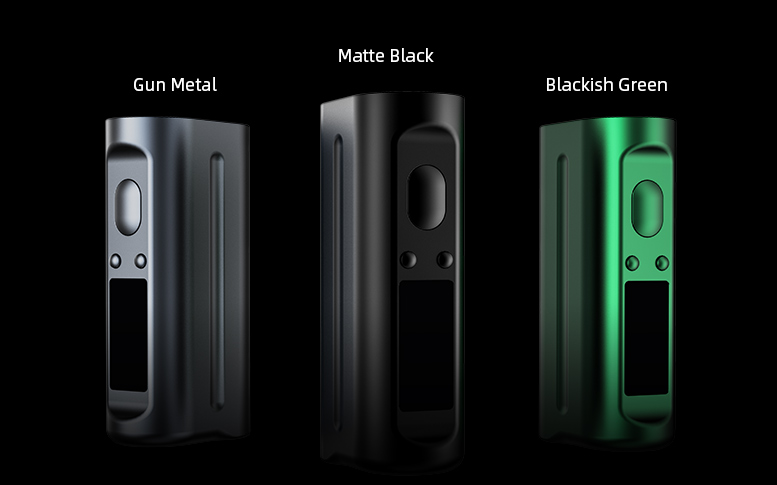 Package
There are 3 editions for Arez 120 Mod, including standard edition, TPD edition and German edition. German edition named Aera 120 Mod is only for Germany.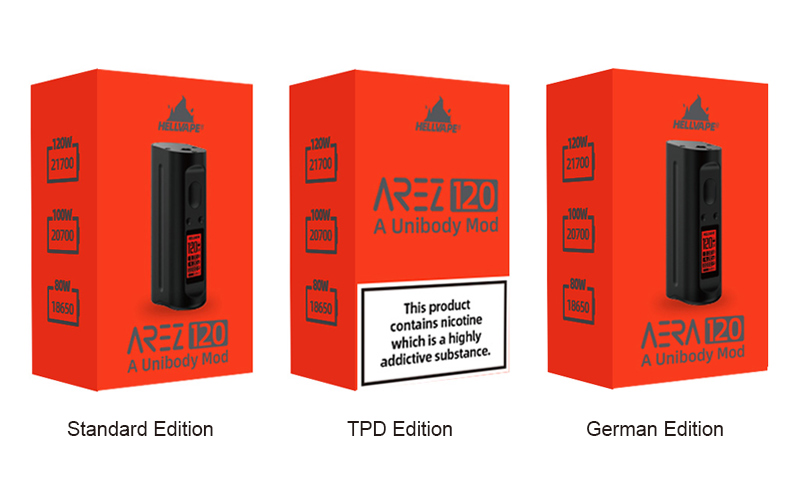 If you want to know how a unibody mod presented? Check below video and it will show you more details:
And following our official Hellvape in Facebook and Instagram to learn more about Arez 120 Mod.