Iron Maiden RDTA
Iron Maiden is an authentic design by Hellvape. It comes with 30mm Diameter and 22mm Operation Deck, Iron Maiden RDTA will become vapors new favorite.
Approximate 10ml Tank Capacity, with 2mm by 3.5mm Large Post Hole, you can build very big Wire. Full Ceramic Chamber and Deck, you can get a pure taste.
Unique Top and Regular AFC and Outstanding Anti-Spit back System, all best features come in to Iron Maiden now.
Product Description
Features:
-8.5ml juice capacity
-Full ceramic chamber
-22mm build deck and 30mm diameter
-Unique anti-spit back system
-Standard and top airflow adjustment
-Pyrex glass tank and peek insulator
-Hybrid compatiable

Contents:
1 x Iron Maiden 30mm RDTA
1 x Derlin wide bore driptip
1 x 510 driptip adapter
1 x Replacement glass tank
1 x Spare parts polybag

Designed by HELLVAPE

Review Links:



IRON MAIDEN BY MIKE VAPES(https://www.youtube.com/watch?v=ENVHH9DmGI4

)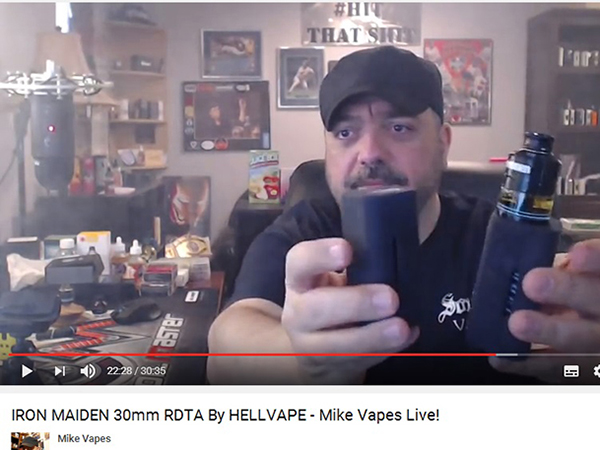 IRON MAIDEN BY VAPIN'HEATHEN(
https://www.youtube.com/watch?v=SnDm2VbEjTs
)